Today for lunch my toddler ate mostly bread. He didn't touch his dinner but decided he'd like an apple instead.
There are days when I look at his diet and wonder if he's getting all the nutrients he needs to grow strong and healthy.
There are other days when I wonder if he's eating too much and needs to lose a little of that puppy fat that makes him so cuddly.
Thank you to the Infant Toddler Forum for partnering with me to bring you this post.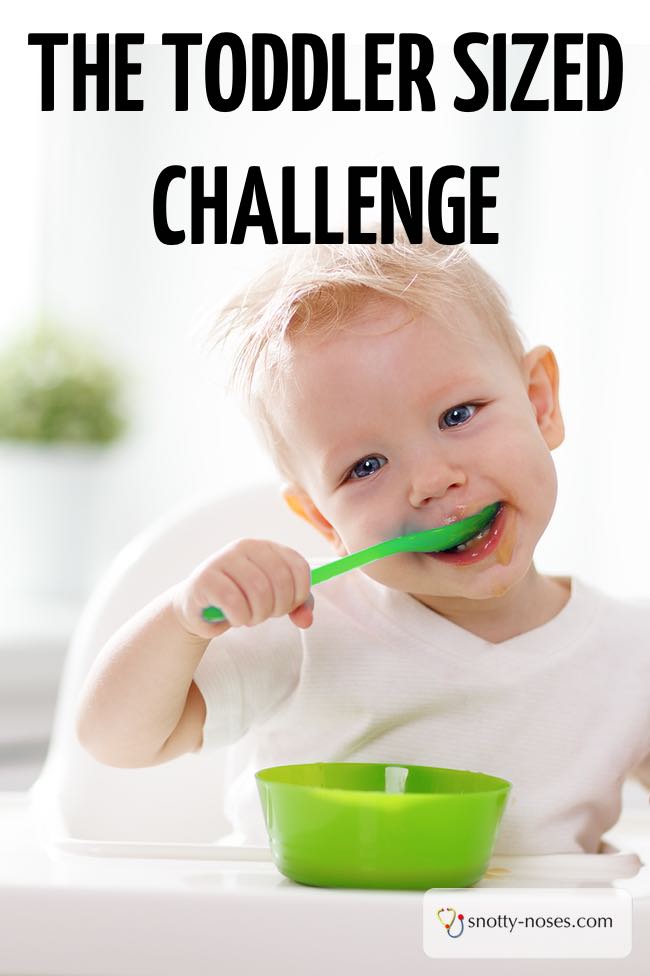 How Do You Know How Much to Give Your Toddler?
Feeding a toddler is no easy task. First we need to offer them a balanced diet with the correct portion size and secondly we have to monitor what they actually consume.
You offer broccoli, they prefer biscuits. You offer carrots, they eat bread. You offer a healthy home cooked meal, they ask for "crust".
Parents often feel confused and helpless trying to help their toddler learn to enjoy healthy foods.
How much should you offer your toddler?
What sort of foods should you offer your toddler?
If you struggle with these questions, you're not alone.
The Infant Toddler Forum (ITF) recently did some research in the UK and found out that 79% of parents routinely offered bigger portions than recommended.
The ITF has fantastic guidelines on what and how much to offer our toddlers but they want our help to develop new tools to help parents of toddlers.
They want to develop a new "thing" to help parents know what foods, how much and when to feed their toddlers.
The "thing" could be anything. They're looking for ideas.
So they have a challenge for us.
The Toddler Sized Challenge
The challenge is to come up with a "thing" that will give parents guidance on what foods to offer our toddlers. How much, what sort of food and how often.
I have submitted 2 ideas already.
My first idea is a really simple plate, that is divided up into different food groups to show what types of foods our toddlers should be eating.
My second idea is an app that will give parents guidance on portion sizes and on the different types of foods that our child eats. It would give feed back on what types and the amounts of foods you are offering your children.
Please comment on my ideas, how could you make my ideas even better?
Chance to Win £1000
It's really easy to submit an idea, just create a free account and submit your idea PLUS the winner will get £1000 (and two runners up of £500.) It's super easy to submit and you might invent an amazing way to put an end to childhood obesity.
Here are the steps:
Click 'Join Co-Creation Community' to sign up and either login with your Facebook or Twitter account, OR click 'Register for a new account' to sign up with your email address.
Once you've registered, scroll down to our 'Featured' Toddler-Sized Challenge and click 'View Full' to see the competition in more detail.
Once you've read more about the competition and looked at the Toddler Guidance page, click 'Add your Idea' to submit your idea.
What is Your Idea?
Have a think about the things that you find challenging feeding your toddler. What tools do you wish you had to help you?
Go submit your idea and keep your fingers crossed that you've got the winning idea that will help parents feed toddlers a healthy and balanced diet.
SaveSave