Proteins are the building blocks of our bodies. Our muscles and organs are made of protein. Essentially we are of protein.
It's important to eat good quality protein.
Protein in Food
We eat protein in the form of meat, fish, dairy products such as eggs. Protein is also found in nuts, seeds and other vegetable sources e.g. garbanzo beans (aka chick peas).
Most people eat lots of meat. (How much meat we eat is a controversial topic. Some experts say that red meat causes serious health problems. Others say that grass fed red meat is very healthy.)
I want to concentrate on other forms of protein that we don't eat so much of. 
We're going to look at nuts, eggs (a fantastic source of good and cheap protein), fish and lentils.
There are some meat recipes at the bottom for those of you who are looking for new meat recipes. 
Easy Family Health Boost
This post is part of the Easy Family Health Boost. 
 Thank you to all the contributors who have donated their recipes to include.
The "Boost" will inspire you to take control of your diet and feed your family in a healthier way. In an easy and tasty way.
To join the "Boost" is free. Just sign up. You'll get a free copy of the YUM cook book.
I hate spam and promise not to share your email with anyone else. You're free to unsubscribe whenever you like. (Although I hope you don't as we're going to be having so much fun and I want you to join the party!)
Find out more and join the Easy Family Health Boost.
How to Eat More Good Quality Proteins
Book mark this page. (If you sign up for the "Boost" you'll find it in your "membership site".) Find one recipe that you think your family will like. 
Set a date to make it.
Don't be discouraged if they don't like it! It takes time for people (partners and children) to get used to new foods and new ideas.
Come back and try a new recipe.
Some recipes will be an instant hit, others you might not like. 
Good Protein in Nuts Recipes
2. Crunchy & Nutty Cauliflower Salad
3. 1-2-3 Bread
4. Maple Tahini Cashew Clusters
7. Spaghetti with Peanut Butter Tomato Sauce
10. Nut Butter Protein Breakfast Cookies
11. Hazelnut Torte
13. Spaghetti with Peanut Butter Tomato Sauce
14. Cashew and Coconut Korma Sauce
15. Roasted Beetroot, Walnut, Pumpkind and Feta Salad
16. Linseed Crackers (low FODMAP, gluten free, dairy free)
17. Choc Top Muesli Slice Bar Recipe (low FODMAP, gluten free, dairy free, fructose friendly)
18. Cumin, Pecan and Roast Carrot Dip
19. Banana Cinnamon, Almond and Oat Smoothie
Good Protein in Eggs Recipes:
2. Cloud Egg
5. Healthy Migas Breakfast Bowl
6. Butternut Squash Breakfast Tacos
8. Easy To Peel Hard Boiled Eggs
10. Crustless Crab and Pumpkin Quiche
11. Eggs with Avocado & Sweet Potato Toast
14. Cheesy Kidney Bean & Brown Rice Bake
15. Roasted Vegetable Fritatta
16. Egg, Cucumber and Herb Salad
17. Rainbow Nourish Bowl with Boiled Eggs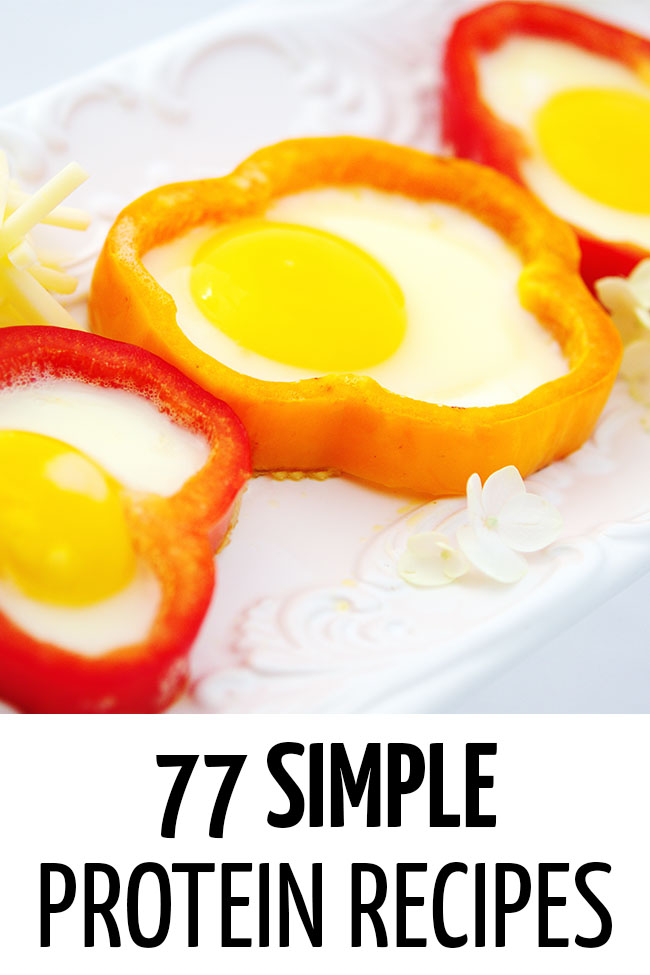 Good Protein in Fish Recipes
1. Schlemmerfilet Bordelaise – Herbed Almond and Parmesan Crusted Fish
2. Grilled Shrimp & Mango Melon Salad
3. The Easiest Honey Garlic Salmon
4. Blackened Salmon Tacos with Pineapple Salsa
8. Sheet Pan Maple Dijon Salmon
9. Roasted Zucchini Tuna Melts
11. Mackerel and sweet potato fish and chips
12. Baked Salmon with Orange and Avocado Salad
13. Dukkah Fish on Tomato and Eggplant Zoodles
Good Protein in Lentils Recipes
1. Lentil & Kale Vegetarian Quesadillas
2. 5 Ingredient Easy Lentil Lasagne
3. Green Lentil Spaghetti Bolognese
4. Sweet Potato Nachos with Barbecue Lentils & Havarti Cheese
5. Mushroom, Lemon and Lentil Salad
7. Pumpkin Lentil Quinoa Vegetarian Chili
9. Green Lentil Spaghetti Bolognese
10. Smoky Lentil & Buffalo Mozzarella Tacos
11. Curried Quinoa Salad with Lentils
13. Crispy Lentil Energy Bites
14. Roasted Squash & Lentil Chili
15. Lentil Marinara Sauce with Spaghetti Squash
16. Aubergine and lentil salad
17. Vegetarian low fodmap lentil patties
18. Vegan Scrambled Tofu Recipe
19. Thai Bean, Coconut and Lime Soup
21. Indian Sweet Potato Coconut Dhal
Good Protein in Meat Recipes
2. Grapefruit Jalapeno Chicken
4. Meatballs
6. Chipotle Flank Steak with Pineapple Salsa
7. Delicious and Easy Lemon Baked Chicken
10. Jamaican Stewed Chicken and Cabbage
12. Mexican Brown Rice Bake with Chicken
13. Curry Spice Baked Chicken Breasts
14. Baked Honey Mustard Chicken
15. Instant Pot Salsa Chicken and Brown Rice
16. Creamy Coconut Curry Chicken Veggie Soup
17. Sausage Salad Pitta pockets
18. 10 minute tasty steak wrap
21. Easy Zucchinni, Ham and Feta Frittata (gluten free, low FODMAP)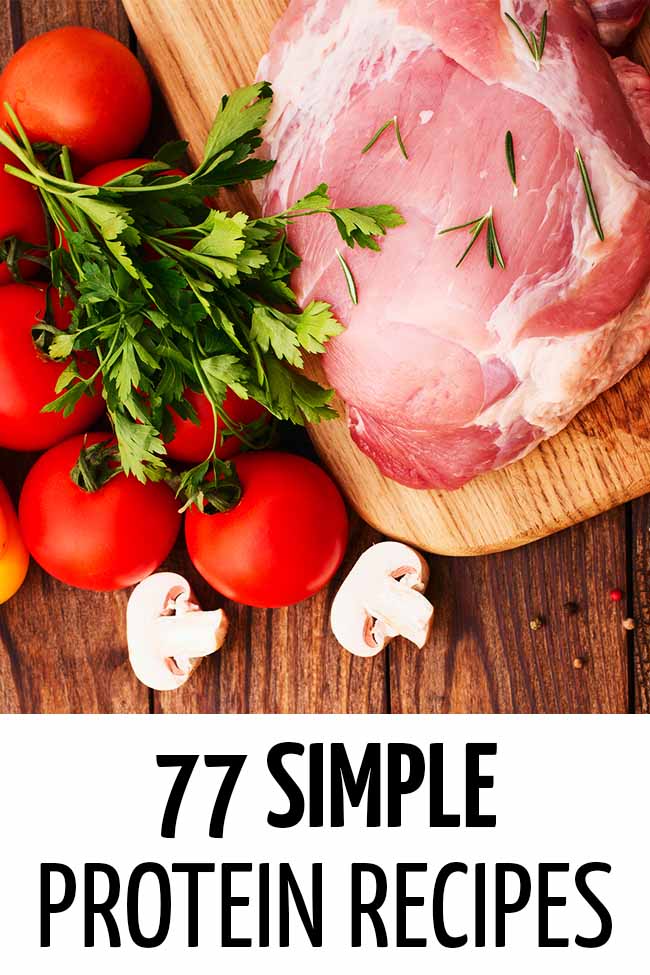 Others:
1. Chocolate Rasbperry Avocado Pudding
2. Goats Cheese and Beetroot Pasta sauce