Inside: My favourite healthy vegetarian chili recipe. Such a healthy and easy dinner recipe that my kids love. (Note: We say "vegetarian chilli" you say "vegetarian chili". I've used both spellings so that neither of us feel left out.)
The smokey sweet smell of paprika fills my lungs as I breath in the vibrant red powder. I grind the cumin seeds. They crunch together, releasing their exotic, tangy fragrance.
I love making vegetable chilli. It is so quick and easy. A couple of spices, a ton of vegetables and I'm done. I've made a healthy and nutritious dinner that my kids will love.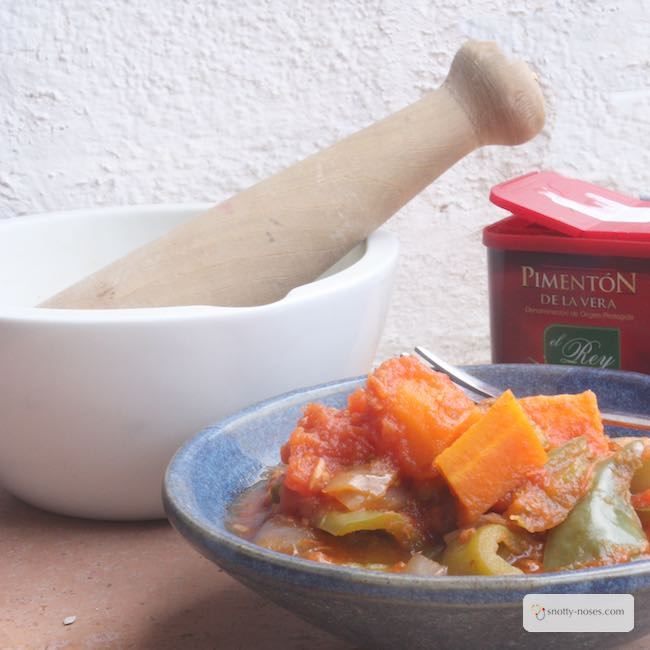 I'll caveat that. My kids do love vegetable chilli but that doesn't mean they don't complain about it. Like they complain about everything before they actually eat it.
Then they ask for seconds.
Vegetables are the Key to a Healthy Diet
Teaching your children healthy eating habits is not just about their behaviour. As adults, we have a responsibility to provide them with tasty healthy food. To give them the opportunity to enjoy delicious vegetables.
There are many different ideas of what "healthy" is but there is one thing that everyone agrees on.
Vegetables are healthy. And most people don't eat enough of them.
Full of Flavour
This veggie chili is packed with awesome flavours. The secret is to buy a good quality smoked paprika. To use fresh cumin seeds and grind them by hand.
That is it. You don't need to add sugar or salt. Let the natural flavours of the vegetables mingle with the spices and speak for themselves.
Simple and easy.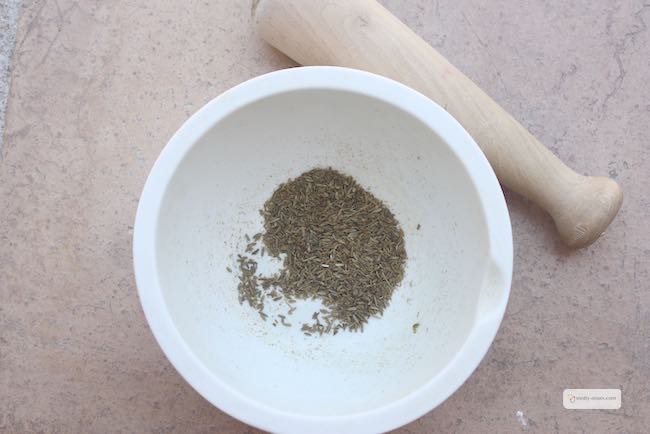 Complete Proteins
Our bodies are unable to make certain amino acids (which are what proteins are made of.) We can get all 9 of these amino acids in sufficient quantities from protein sources that are "complete proteins". Or we can combine other protein sources together in such a way that we get all those amino acids that our bodies need.
Rice and beans is one such combination. (By "beans" I mean pulses such as lentils, kidney beans or black beans. Confusingly green beans are not a good source of protein.)
If you'd like to make sure your vegetable chilli is a good source of protein for your children, add some beans (lentils or chick peas, also known as garbanzo beans) and serve the chilli with rice.
Ingredients for Vegetable Chili
1 onion, chopped
1 eggplant/ augergine, chopped
2 zucchinni / courgettes, chopped
6 spanish peppers or 1 green bell pepper, chopped
2 teaspoons whole cumin seeds, ground
2 teaspoons smokey paprika
1 jar of kidney beans
2 tins of tomatoes, or freshly chopped if you prefer
Optional Ingredients
Vegetable chilli is versatile. You can put in whatever you have in your fridge.
Garlic (add at the beginning just after the onion.)
Carrots, squash, pumpkin, green beans, lentils of any colour, garbanzo beans (chick peas) are all good vegetables that I use in vegetable chilli.
How Do You Make Vegetable Chili?
Fry the onion in a little olive oil over a medium heat.
Add the chopped vegetables (not the tomato or the beans).
Allow them to sweat for 10 minutes, make sure you stir them to stop them from burning.
Add the paprika and cumin seeds and cook for a few minutes. Stir them so they don't burn. They'll release a beautiful smell.
Add the tomatoes and beans.
Simmer for half an hour.
You can easily make this meal ahead of time, or the day before you want to serve it. Just reheat it when you need it.
Vegetarian Chili Without Kidney Beans
It's perfectly possible to make a veggie chili without kidney beans. In fact, I can't buy them here in Spain (crazy I know!) So I never use them. I just add extra garbanzo beans or whatever beans I have. If you don't like beans, just leave them out. It works perfectly well.
Make Extra Vegetable Chilli
I cook lots more vegetables that I think we'll eat. If they do get eaten, that's great. If they don't, I serve them as a delicious cold lunch the next day.
Or pop them in the freezer for an easy dinner the following week.
Today was a Cold Vegetable Chili Lunch Day.
A plate of lettuce leaves, some chopped tomatoes, some cooked "pebrots" (small Spanish green peppers) and the smokey sweet paprika mixed with the tangy cumin in the leftover vegetable chilli.
Delicious. Easy. Healthy.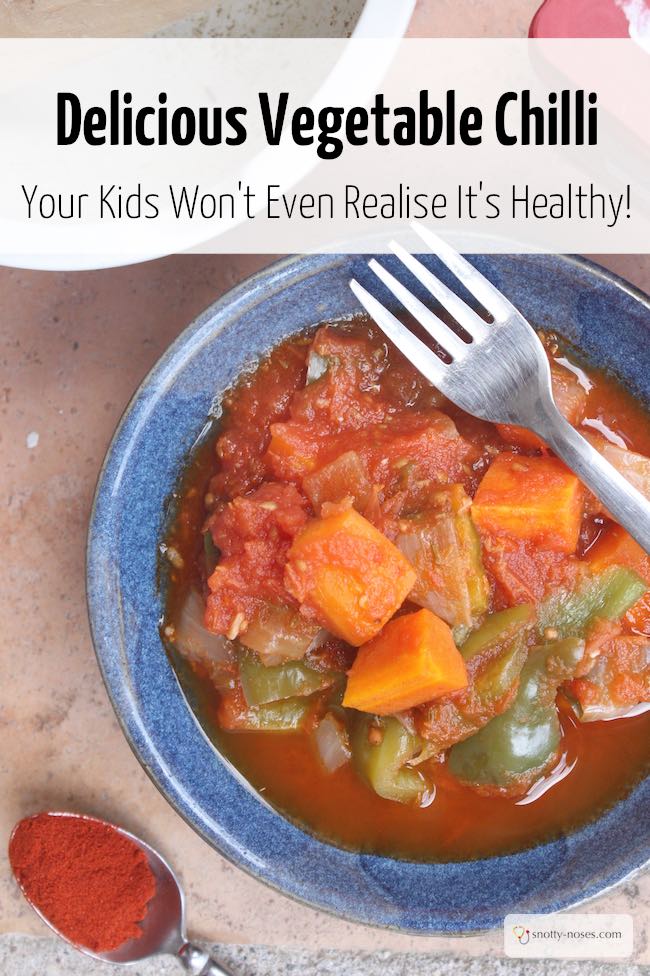 Save
Save