Have you heard of strawberry chia jam before, and wondered what all the hype was? Basically, it's the most fool-proof, adaptable, healthiest, and versatile recipe for a jam!
Yes, it's absolutely all that.
Get the kids in the kitchen for this one, it's that easy.
I'm so excited to share this recipe with you - I hope your family is going to love it as much as mine do.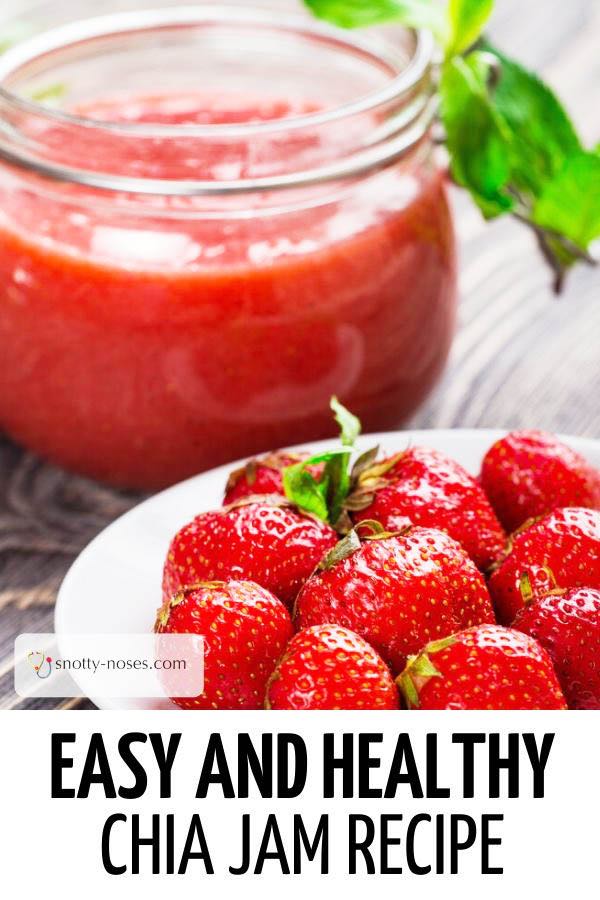 Why is this Chia Jam Recipe Foolproof?
Strawberry chia jam only uses three ingredients, and even the third is optional. You can't mess it up: if it's runny, just add some more chia seeds. If it's too thick, just add some more fruit. It's about as stress-free for a recipe as you can get!
Why is Chia Jam Adaptable?
You can make chia jam out of just about any fruit, not just strawberries. I've made a pear and blueberry chia jam before, and a raspberry and banana version. Oh, and cherries make a beautiful chia jam.
You can use peaches, apricots, kiwi fruit...you name it, you can jam it!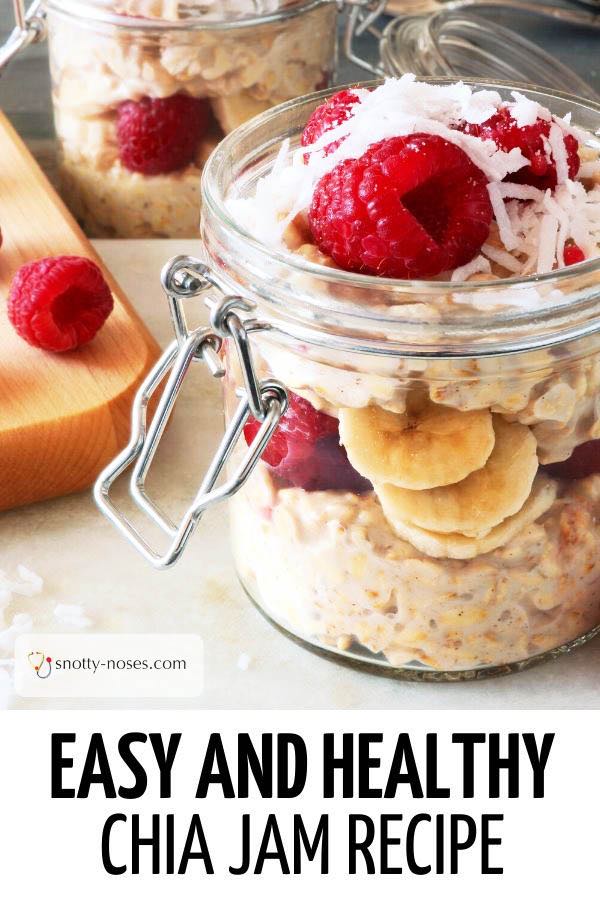 Why is Chia Jam Healthy?
Strawberry chia jam is made with only natural, whole ingredients, and is refined sugar free - the chia seeds thicken it instead of sugar.
I probably don't need to tell you that fruit is full of vitamins and minerals, but did you know that chia seeds have nutritional benefits?
All of the following benefits combined result in a food that's digested slowly, providing a long slow release of energy...hopefully staving off those kiddo 'hangry' meltdowns.
Related: Toddler nutrition, everything you need to know.
Related: Help! My toddler won't eat.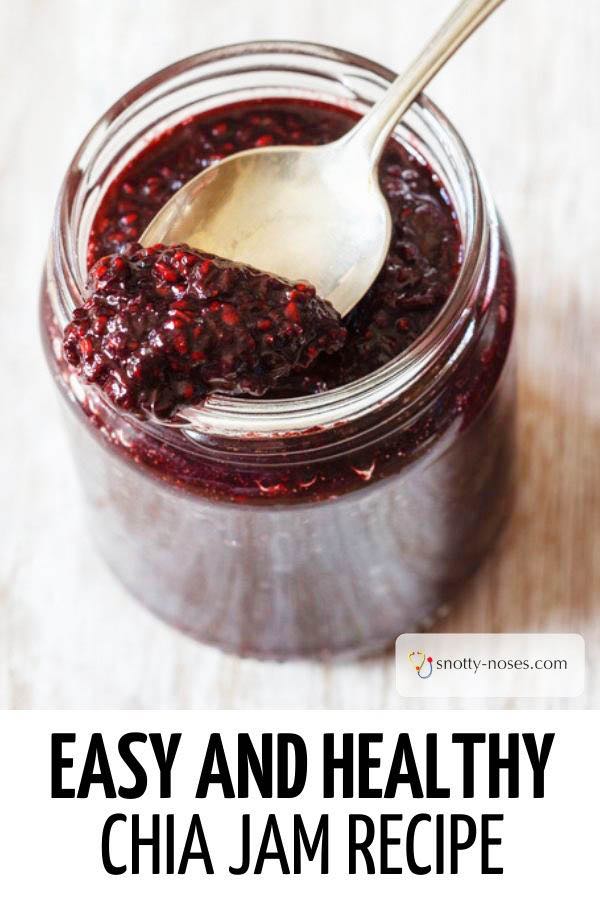 Health Benefits of Chia
Chia seeds are an excellent source of plant protein (perfect for vegetarians, vegans, and fussy kiddos who require an extra protein source).
Chia seeds are rich in fibre, which is important for a healthy digestive system and also means that your kids will stay fuller for longer (so there might be less demand for snacks, yay!).
Finally, chia seeds contain Omega-3 fatty acids, which play a role in enhancing brain and potentially heart health.
Related: How to Eat 30g of Fibre a Day Podcast
Related: How to Reduce Your Risk of Heart Disease Podcast
Why is Chia Jam Versatile?
It's the perfect alternative to conventional jam, but it's so much more than a toast spread. Here are other delicious ways you can use strawberry chia jam:
Swirl it through yogurt as a parfait with homemade granola sprinkled on top.
Dollop it on top of your favourite pancake or waffle recipe (see our post on healthy make ahead breakfast ideas to save you time in the mornings).
Smear it over French toast, topped with some crushed nuts or seeds.
Top it with a crunchy crumble mixture and bake it into a wholesome strawberry crumble.
You could add it to muffin or bliss balls, smoothies, freeze it into popsicles, or use it as a cupcake topping, in overnight oats, or in place of jelly in a PB&J sandwich...the ideas are endless!

In other words, make a massive batch of it because you'll never run out of ways to use it up! Now you know how amazing strawberry chia jam is, let's get to the recipe.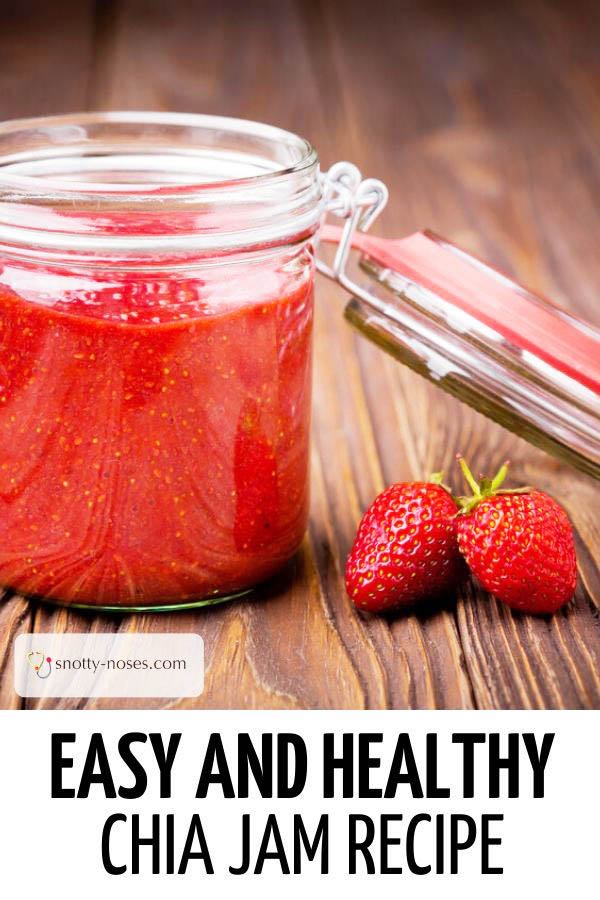 Chia Jam Ingredients
2 cups of fresh or frozen fruit of choice.
2 tbsp of chia seeds.
1-2 tbsp of optional sweetener of choice: honey (for children 12 months plus), maple syrup, or apple sauce
How to Make Chia Jam Instructions
Get the kids to wash and chop up the fruit.
Heat the fruit in a saucepan over medium-high heat, stirring
occasionally, until the fruit starts to break down and bubble (you may like to add a splash of water if it looks dry, depending on what fruit you use).
Use a fork, masher, or stick blender to mash the fruit to your desired consistency.
Stir in the chia seeds until combined.
Remove from the heat and allow to cool for 5-10 minutes.
Stir and taste. Add sweetener of choice if necessary.
The jam will thicken as it cools even more.
How to Store Strawberry Chia Jam
Transfer it to a sealed container or mason jars, and refrigerate for up to 1 week or freeze for up to 3 months.
Get creative with this recipe, and add in extra ingredients like lemon juice, vanilla extract, or some spices such as cinnamon, nutmeg, or ginger.
 
Author Bio
Rachel Cassidy is the founder of Little Peeps Eats She is a passionate food blogger and brand ambassador, but her most important job is being a mum!
Little Peeps Eats helps families take the stress out of mealtimes by providing healthy, kid approved recipes, as well as fussy eating tips and tricks. Their website hosts a directory of nutritionists, resources and mealtime products to ensure that you have everything you need at your fingertips when it comes to feeding your family.